EBM-PAPST Fans and Blowers Middle East
The top producer of motors and fans in the world is ebm papst Group. Since we were established in 1963 as a technological company, we have consistently set the bar for the whole industry.
With more than 20,000 products available, ebm papst offers the most intelligent, energy-efficient solution for almost any activity involving motor technology or ventilation. Additionally, our 650 engineers and technicians will gladly collaborate with you to create a novel solution if our product line does not contain what you are searching for.
We think that industrial digitization presents fantastic opportunities for your clients. Going future, we will provide fully integrated, intelligently interconnected, and energy-efficient solutions, or Green Intelligence.
EBM-PAPST fans and blowers range from axial to centrifugal and can be customized to suit specific requirements of their customers. They also have a wide range of DC fans and EC fans, which are known for their energy-saving capabilities. EBM-PAPST also offers a range of services including technical support and maintenance, ensuring that customers have a smooth and seamless experience. With a worldwide presence and a reputation for quality, EBM-PAPST is a trusted name in the industry.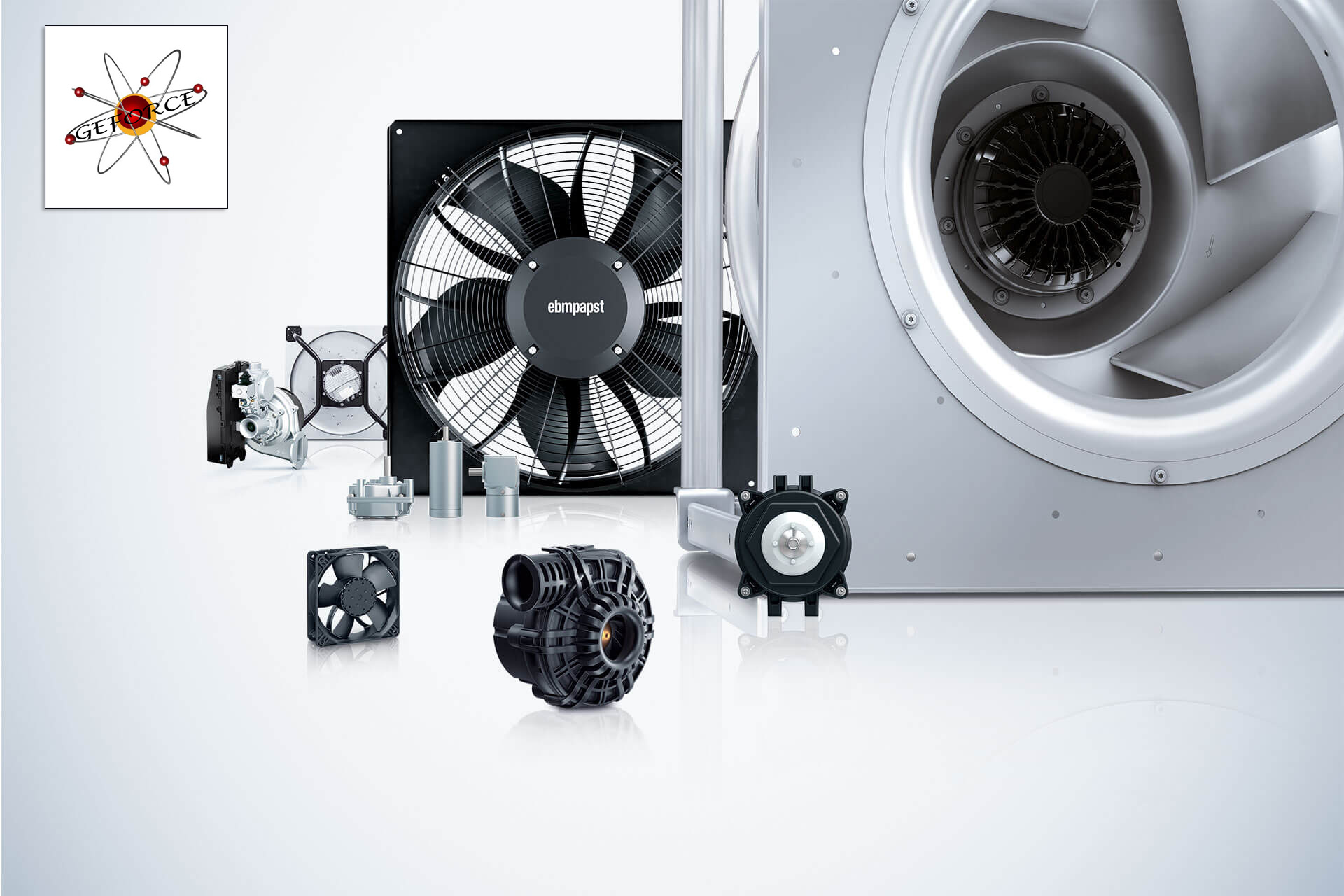 The EBM-Papst Group is the world's leading fans and motor manufacturer. Since their founding in 1963 as a technological company, and have consistently set global industry standards.
EBM-Papst offers the most energy-efficient, intelligent solution for nearly every ventilation or drive technology task, with over 20,000 products in its portfolio. If their product line doesn't meet your needs, their engineers and technicians would gladly collaborate to create a new solution.
We Geforce Electromechanical LLC is the Authorized and sole Distributor of EBM PAPST products in Middle East UAE. We supply and distribute fan and blowers in whole UAE.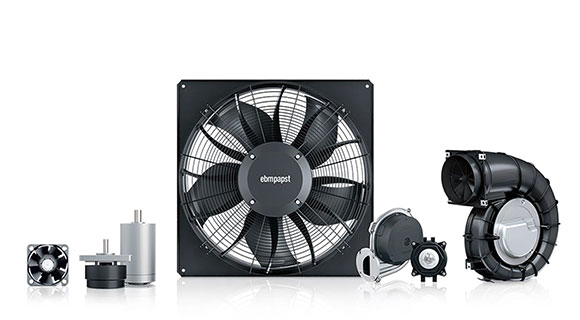 The EBM-Papst axial fans are used to exchange hot and cold air in a wide range of devices and systems. Their unique characteristics include a shallow installation depth, low noise level, and high efficiency, making them ideal for air conveyance via heat exchange. Axial fans, which work in the same way as propellers, move air in an axial direction parallel to the revolving motor shaft. The external rotor motor of the EBM-Papst is directly integrated into the axial impeller, resulting in a compact axial fan unit. Fan housings in short or long nozzles are commonly used for mounting.
The fans become smart solutions for all purposes thanks to the combination of EBM-Papst & GreenTech EC technology, sophisticated sensors, and control electronics. Whether it's condition monitoring, cost-effective remote maintenance, or automatic speed adjustment when pollution levels rise, EBM-Papst has everything you need for tailored "GreenIntelligence" solutions from a single source.
Axial fans from EBM-Papst are ideal for high airflow and modest pressure increases. The air passes through the fan blades in a straight line parallel to the rotational axis. EBM-Papst offers a wide selection of AC and DC fans, ranging in size from 25 to 280 mm and featuring an extremely shallow design due to the motor's space-saving integration
Centrifugal Fan are known for Lesser noise higher performance.Forward and backward-curved blades are provided on EBM-PAPST centrifugal fans. A scroll casing is included with the quiet-running centrifugal fans with forward-curved blades. Freewheel centrifugal fans with backward-curved blades do not require a scroll housing because they are built as freewheel fans. The motor is located in the impeller of centrifugal fans with external rotor motors, ensuring not only optimal cooling of the motor but also a particularly compact construction. Both AC and GreenTech EC technology are accessible across the board. The integrated electronics, in addition to being exceptionally energy-efficient, allow for the implementation of any control, monitoring, and maintenance tasks – for both the smart home and Industry 4.0.
Because complex requirements necessitate innovative and environmentally friendly solutions: GreenTech EC fans with a high power density and intelligent control and monitoring features: Environmental impacts are captured, key speed ranges are automatically identified and avoided, air flow/PWM control is controlled, and so on. Maintenance that is planned ahead of time: Monitors the fan's and its surroundings' condition. Data is collected using sensors and transmitted using conventional protocols such as MODBUS-RTU (not susceptible to tampering) Data about performance that can be trusted: FanScout digital data sheet with customer-specific preselection ("collections").