Air Conditioners, which were long considered a luxury item, have increasingly become a need in Indian homes. The fundamental cause can be traced back to the constant rise in global temperatures. AC's are rarely used, especially during the summer, and as a result, some sections are sure to fail. For them to perform better, we must keep an eye on them and do routine maintenance. HVAC (Heating, Ventilation, and Air Conditioning) maintenance performed on a regular basis increases efficiency by 40%. There are two parts to an air conditioner: an inside unit and an outside unit. It is vital to keep both of them in good working order.However, due to unforeseen reasons, service is not possible, and Geforce Electromechanical LLC an online spare-part marketplace on a goal to provide genuine spares and accessories for all types of Consumer Electronics and Home Appliances, was founded with this in mind. Get genuine Air Conditioner replacement parts at Geforce Electromechanical LLC.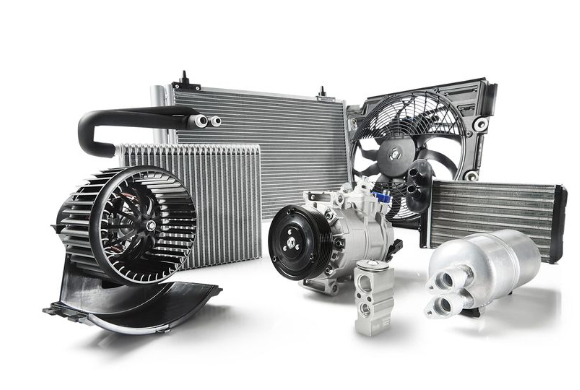 When consumers look for brand-certified air conditioner replacement parts in local stores, there is always some doubt in the back of their minds about the authenticity of the spare parts, and more often than not, spare parts are unavailable, or they must resort to a fake product, which damages their air conditioner in the near future.Geforce Electromechanical LLC puts an end to this by locating the most up-to-date components and accessories for you to purchase online from the comfort of your own home and have delivered to your doorstep in a timely manner. Geforce Electromechanical LLC is the best place to shop for AC replacement parts, and customers can rest assured that they will receive the best air conditioner spare parts prices on our site.
Room air conditioner spare parts for individual houses, commercial air conditioner spare parts for institutions and enterprises, and VRF (variable refrigerant flow) spares are all available at Geforce Electromechanical LLC. The modern air conditioner works by balancing a number of components that work together to keep your home cool and comfortable throughout the scorching UAE summer.